"Art-making is learned by immersion." – Jane Hirschfeld
Green Writers Press is a publishing house located in rural Vermont with a mission to help spread a message of hope and renewal through the words and images we publish, and to help foster a sustainable environment. We hope to share beautiful words and art with the world, and we'd love it if you would accompany us on this journey.
We use Submittable now (with absolutely no charge except for the occasional cash award contest). We will look at poetry, fiction, short story collections, environmental essays, children's picture books, artwork, and photography. We are very interested in hearing from readers, writers, and artists. Since we are a small organization, and so swamped with inquiries, we don't want you to feel lost if we don't get right back to you! We value everyone's contributions, big and small. WE ARE CLOSED CURRENTLY DUE TO THE PANDEMIC, BUT WILL OPEN TO READ SUBMISSIONS JANUARY 1, 2021 until JUNE 1, 2021.
Here is the link to our page on Submittable. We look forward to reading your work.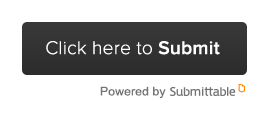 Thank you for your interest in our small, but mighty, publishing house located in southern, rural Vermont. Green Writers Press is dedicated to spreading environmental awareness and social justice by publishing authors who proliferate messages of hope and renewal through place-based writing and environmental activism. In the past five years, Green Writers Press has expanded significantly, publishing such authors as Julia Alvarez, M Jackson, John Elder, Madeleine Kunin, and Clarence Major.
We have a new imprint called Green Place Books that curates books that tell literary and compelling stories with a focus on writing about place—these books are more personal stories/memoir and biographies, along with a focus on education, caregiving our elders, and spirituality. Check out our new imprint GREEN PLACE BOOKS (info below) that is more commercial and helps us broaden our reach.
We are a literary press that publishes fiction, nonfiction, poetry, and youth literature from picture books to young adult, with our imprint Green Sprouts being used for our picture books for younger readers (like our award-winning Josie Goes Green series and Salamander Sky).
You can read about our freelance editors on our website and we have the best interns on the planet. We march, we grow our own food, we care about social and migrant justice, we want to live with the smallest carbon footprint possible, we went to Standing Rock and stand with the Native American water protectors, we care deeply about the environment and the fate of Mother Earth. Oh, and we love to read and most of our editors are also working writers!
If you would like to submit to our literary magazine, please be sure to read through them. The Hopper literary magazine is on Submittable as well and there is a small fee for submitting to offset the cost of Submittable . . . We announce free weeks on our socials if you'd like to avoid the fee. Here is the link.
A word about timing . . . Please allow 3-6 months for a response. The one thing writers and artists should know, is that we have been swamped—happily so!—with submissions. We are having a hard time keeping up, so thanks in advance for your patience and understanding.
~~~
Our Howard Frank Mosher First Novel and Short Story Prize is a publication prize is for a novelist or short story writer from Vermont, or one who writes about Vermont and/or the themes that resonate so well with Howard's work: love, friendship, forgiveness, nature, Vermont, solitude, that are part of Howard 's literary legacy. The link to submit (fee applies) is on our Book Submittable page: Here is the link. We hope to offer the prize again in 2021.
Howard Frank Mosher First Novel or Short Story Collection Book Prize
Green Writers Press is honored to endow the annual Howard Frank Mosher
First Novel or Short Story Collection Book Prize.
Howard Frank Mosher was the author of ten novels and two travel memoirs. Born in the Catskill Mountains in 1942, Mosher lived in Vermont's fabled Northeast Kingdom from 1964 onward, when he and his wife Phillis came to teach there. Howard was the recipient of many awards for his fiction, including Guggenheim and National Endowment for the Arts fellowships, the American Academy of Arts and Letters Literature Award, the American Civil Liberties Award for Excellence in the Arts, the Vermont Governor's Award for Excellence in the Arts, the New England Book Award, and the 2011 New England Independent Booksellers Association's President's Award for Lifetime Achievement in the Arts. Three of his novels, Disappearances, A Stranger in the Kingdom, Where the Rivers Flow North, and Northern Borders were made into acclaimed feature movies by the Vermont independent filmmaker Jay Craven. Phillis Claycomb Mosher still lives in the Northeast Kingdom and is a dear friend of our press.
The 2018 winner is Cassie Fancher for her story collection entitled Street of Widows. The first prize winner of the award in 2017, was selected by Howard Frank Mosher himself, was Burlington, Vermont, novelist Jackson Ellis for his debut Lords of St. Thomas, published in spring 2018.
In Cassie Fancher's debut collection of stories, small town American women navigate grief and loss. Piecing together images from her own life, Cassie creates stories that prioritize not the trauma itself but the relationships these women find in order to survive. This collection, and the characters within, consider home from afar, from close up, from the past and the present.
About the Author
Cassie Fancher grew up in New Haven, Vermont. She is a graduate of Hampshire College. This is her first book.
About the Judge

Robin MacArthur lives on the hillside farm where she was born in southern Vermont. Her debut collection of short stories, HALF WILD, won the 2017 PEN New England award for fiction, and was a finalist for both the New England Book Award and the Vermont Book Award. Her novel, HEART SPRING MOUNTAIN, was published by Ecco (HarperCollins) in January of 2018, and was a IndieNext Selection and a finalist for the New England Book Award.
Robin is also the editor of Contemporary Vermont Fiction: An Anthology, one-half of the indie folk duo Red Heart the Ticker, and the recipient of two Creation Grants from the Vermont Arts Council and the National Endowment for the Arts. When not writing, editing or teaching, Robin spends her time prying rocks out of unruly garden soil, picking blackberries and raspberries outside her back door, and traipsing through woods with her big-hearted and half-wild children. Website: http://robinmacarthur.com
Submissions for the 2019 HFM Book Prize are open from January 1–July 1, 2019. Fiction writers can submit here via our Submittable link. We look forward to reading your work and continuing Howard's literary legacy.
~~~~~
Please join us, as readers, writers, activists, artists . . .
We look forward to reading your work!
THE EDs.
Thank you and happy writing, along with your environmental and social justice activism!