Green Writers Press runs travel programs for writers and readers, with an environmental and conservation focus. Read more below about our trips to Cuba, Iceland, Vermont, and Ireland.
C U B A
Our vibrant and growing publishing company, located in Brattleboro, Vermont, will be co-leading annual trips to Cuba with Green Writers Press author, long-time Cuba exp
ert, and co-founder of the Cuba Writers Program, Tim Weed. This exciting new program combines a generative writing program focused on place with a dynamic off-the-beaten-track exploration of the "real" Cuba, with its unique cultural, artistic, and environmental legacy.
Cuban poet,  Dulce María Loynaz, wrote:
"Cuando vayamos al mar yo te diré mi secreto"
—When we go to the sea, I will tell you my secret."
ABOUT THE NEXT TRIP
Cuba Off the Beaten Track: Santiago & the Oriente
This exciting new trip is for adventurous travelers who may or may not have been to Cuba before, and for those interested in a freewheeling, exploratory small-group experience on the less-traveled eastern side of the island.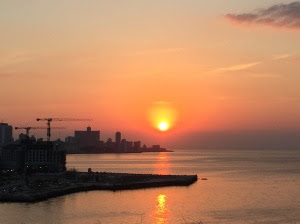 We begin in Santiago, the seat of Revolution. We'll visit artists in their studios and world-class son musicians in bars, cafés, and music houses. We'll learn to salsa dance, take a tour of a cigar factory, discover the cultural importance of Afro-Cuban religions, and attend an authentic performance where trance-influenced dancers take on the characteristics of the Santería orishas. We'll visit the governor-general's house, one of the oldest buildings on the island; the cathedral that is host to Cuba's patron saint, the Virgen del Cobre; and the fortified Morro fortress, a UNESCO World Heritage Site high on a hill overlooking the harbor. We'll explore the Santa Ifigenia cemetery, were Fidel Castro is buried, and we'll trace the path of the 1959 Cuban Revolution, including the famous Moncada Barracks that was the site of Castro's famous attack in 1953.
Outside the city we'll meet interesting local people as we explore small villages and remote beaches, climb historic San Juan Hill, and snorkel over the coral-encrusted wreck of a Spanish ironclad. Conditions permitting, we'll make a very special long trek by 4×4 and on foot to the Revolutionary headquarters high in the wild Sierra Maestra Mountains.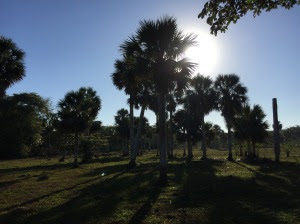 After Santiago we'll set out to explore the more remote regions of the Oriente, ending in lovely Baracoa, Cuba's cacao-growing region, where the smell of chocolate fills the air and bicycles still outnumber cars. Here we'll hike through cacao plantations and subtropical forests that are the last possible redoubt of the legendary ivory-billed woodpecker, and swim in crystal-clear rivers that unfurl into the warm azure waters of Cuba's northern coast.
There will be time built into the itinerary for individual explorations as well. Because the group is limited in size, we will have the flexibility to take advantage of participants' particular interests, with the spontaneity to take advantage of the sort of last minute happening that makes Cuba such a fun place to travel. In addition to a full daily schedule of arts and cultural exploration, we'll have the opportunity to sample the cuisine in many of Cuba's famous paladares (officially sanctioned restaurants located in private homes), and, of course, to experience Cuba's justly renowned music scene.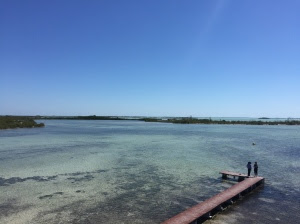 The program is designed to be fully compliant with recent changes in the regulations issued by the U.S. Department of Treasury's Office of Foreign Assets Control (OFAC). Space is limited to preserve the intimacy and flexibility of the experience, so we encourage you to reserve your place early. Please note that our itinerary in Cuba entails some hiking and extensive walking. Participants don't have to be world-class athletes, but they should be able to walk a mile or two at a time and in reasonably good physical condition.
A note on our accommodations: We'll be staying in carefully selected, well located, privately run casas particulares (bed-and-breakfasts) that get us off the main tourist track, allow unparalleled access to real Cuban
neighborhoods, and provide a comfortable, hospitable base for daily cultural immersion and travel activities. Lodgings are well located, simple, and very clean, with excellent breakfasts served by our warm and welcoming Cuban hosts.
The program cost is $3250 (single supplement $500) includes all ground transportation, accommodations, all meals except 2-3 independent lunches or dinners, daily cultural and people-to-people activities, a lecture series on Cuban history and culture, local guides and experts, and museum entrance fees. A few independent meals give participants the chance to get a break from the group and sample Cuba's famous paladares on their own. Participants will be responsible for booking their own flights in and out of Santiago or Holguín.
To register: Contact Tim with any questions. Places are limited; reserve yours by sending a non-refundable deposit of $800 to Creative Travel Arts, LLC, 247 Beebe Rd, Putney, VT 05346. Balance due by October 15, 2018.
I C E L A N D
Located between 61 and 66 degrees north latitude on the southern edge of the Arctic Ocean, Iceland is a country of dramatic extremes, where geysers and steaming lava flows coexist with powerful waterfalls and vast calving glaciers. Due to its location at the edge of the Artic Circle much of the country remains under ice; Iceland contains the third-largest ice cap in the world after Antarctica and Greenland.
But the glaciers are melting quickly. As in other arctic and sub-arctic regions around the world, global climate change is an accelerating and highly visible phenomenon.
At the same time, as an island straddling the rift valley where the American and European tectonic plates diverge, Iceland is one of the most volcanically active countries on the planet. Seventy percent of its energy is renewable, mostly from geothermal sources, considered one of the most promising non-carbon-based sources of future world energy.
The program begins in vibrant Reykjavik, Europe's northernmost capital. Learn about Iceland's rich literary tradition and its fascinating Viking history; visit Reykjavik's famous Blue Lagoon geothermal pool; and get essential background on climate change, Iceland's volcanoes and glaciers, and the country's exciting alternative energy programs, Participate in a field-based journaling exercise designed to begin incorporating the dramatic north Atlantic landscape into your writing.
From Reykjavik we travel south and east to Höfn, remote gateway to mighty Vatnajökull Glacier, the world's third-largest ice cap. In Höfn, we meet up with GWP author M Jackson, who is spending the year in Iceland on a U.S. Fulbright-National Science Foundation Arctic Research Fellowship
We'll spend our days writing, reading, and venturing out to expl
ore Iceland's rugged and beautiful wilderness. Hike to stunning waterfalls that tumble over basalt cliffs to roaring glacial rivers and uninhabited fjords.
With M as our local expeditionary guide, we'll take part in extraordinary adventures such as glacier trekking, cruising on glacial lagoons, and soaking away the chill at the end of the day in one of the country's natural hot springs.
M will take us off the beaten path and share incredible local places few travelers to Iceland ever see.
The program will feature evening talks by GWP writers Tim Weed on the power of descriptive writing in narrative prose and M Jackson on evocative "science" writing and creating place in memoir, along with publisher Dede Cummings on using poetry as a tool for activism. Daily field-based writing and reading exercises will allow participants to enhance their skills as writers and their appreciation as rea
ders for the power and impact of descriptive writing in literary prose and poetry in the context of the changing global climate.
~
Note: This program includes moderately strenuous activity and participants must be in good physical condition. Accommodations are in simple, well-located Icelandic hostels. The tentative dates of the program are September 8–15, 2018. The approximate cost of the program will be $3000 including RT airfare from Boston to Reykjavik.
Next trip is IRELAND! Travel with GWP authors and editors to the Emerald Isle in late Spring to attend the Ennistymon Book Festival and to hike in the bogs and up Croagh Patrick, along the Dingle Peninsula, and the Cliffs of Mohr . . .
I R E L A N D
Join us for a fabulous tour of the legendary West Coast of Ireland where we will visit the Dingle Peninsula (site of the film Ryan's Daughter), and the lively town of Galway, along with the musical village of Doolin, Jessie Lendenye's Salmon Poetry Bookstore and workshop, the Cliffs of Moher, the Burren, Croagh Patrick, and more!
Salmon Poetry, taking its name from the Salmon of Knowledge in Celtic mythology, was established in 1981 as an alternative voice in Irish literature. Since then over 300 volumes of poetry have been produced, and Salmon has become one of the most important publishers in the Irish literary world. By specialising in the promotion of new poets, particularly women poets, Salmon has enriched Irish literary publishing.
Originally based in Galway city, Salmon moved to County Clare in 1995.  The Salmon premises are based less than a mile north of the Cliffs of Moher, on Ireland's west coast. Nearby villages include Doolin, Liscannor, Lisdoonvarna. We are 50 miles south of Galway, and 25 miles west of Ennis.  Click on the map above to view our location.
Dede has been invited by Salmon to read at the Ennistymon Book Festival. We will stay a few nights nearby and then travel to Doolin—the details are still being worked out, but Dede has a great trip planned with time for tourism, writing prompts, journaling, hiking, hearing Irish music, and seeing ghosts in castles (Dede's specialty!).
V E R M O N T Â  C O M M U N E Â  T O U R
In the summer of 2018, Dede and GWP author Peter Gould will co-lead a Tour of Vermont Communes—stay tuned for details.